Publications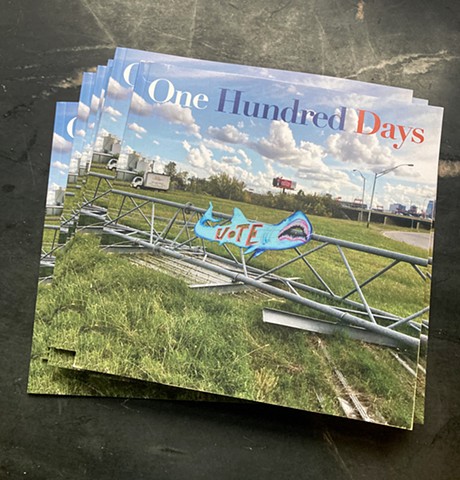 Available catalogues and zines:
ONE HUNDRED DAYS
8X8", Digital Offset, 48 pgs, perfect bound.
Edition of 50
$20 plus shipping.
Cars and Shards
7.5x10", 48 pgs, digital offset
Edition of 50
$15 plus shipping.
Long Shadows
Monograph of 2017 works on paper by Extended Play Press.
9x12", Digital Offset, 54 pages, and screen printed dust jacket. Printed in large format from high resolution scans.
Edition of 100
$30 plus shipping.
General Sessions: Drawings and writings from AA Birch General Sessions Court, Nov 13-30, 2017
16 page 22x30" newspaper.
$5 plus shipping.
For inquiries email gonefishchin at gmail or DM through instagram.